Please Call 9 AM to 9 Pm to place your order by phone
Or email your order and I will send a Pay Pal invoice for the total incl. shipping.
CIVIL WAR FIREARMS
---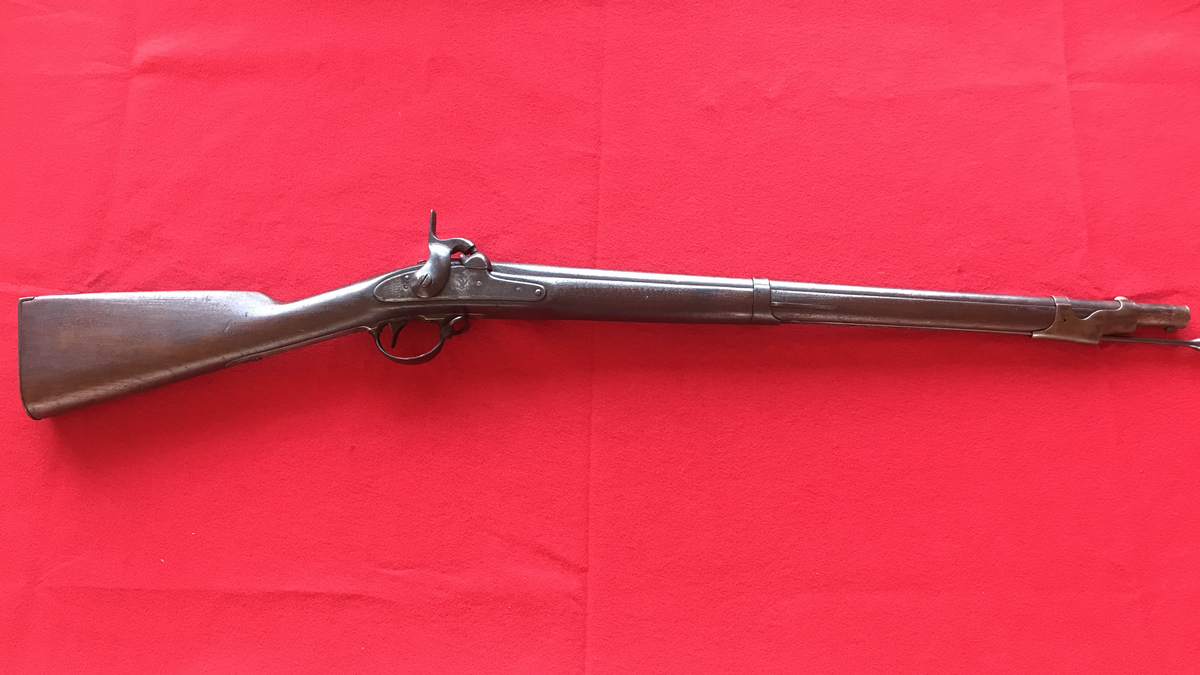 View All Images
TEXF 6 Harper's Ferry Marked 1847 Artillery Musketoon
SOLD
This Model 1847 Springfield Artillery Musketoon was manufactured at Harper's Ferry and is dated 1848. It is a cap and ball, 69 caliber smooth bore musket, barrel length 26.5 inches, total length 42.25 inches. Obviously manufactured at the Harpers Ferry arsenal, the oldest arsenal in the United States, with very strong markings. It has an incorrect replacement "Tulip" ramrod instead of the original "Trumpet" ramrod. The location for the Harpers Ferry Arsenal was picked by and ordered to be constructed by George Washington. Many of these model 1848 musketoons were located in the Harpers Ferry arsenal, in new condition, when the Harpers Ferry arsenal was burned, on the night of April 18, 1861 to prevent the approximately 15,000 firearms from falling into Confederate hands. Some of the muskets along with machinery were captured by the Confederate troops. This Harpers Ferry 1848 Musketoon is in good condition as you can see in the photos. Harpers Ferry pieces are always in demand and this Harpers Ferry 1848 Musketoon will make an excellent display and a not often seen addition to any collection.
---
---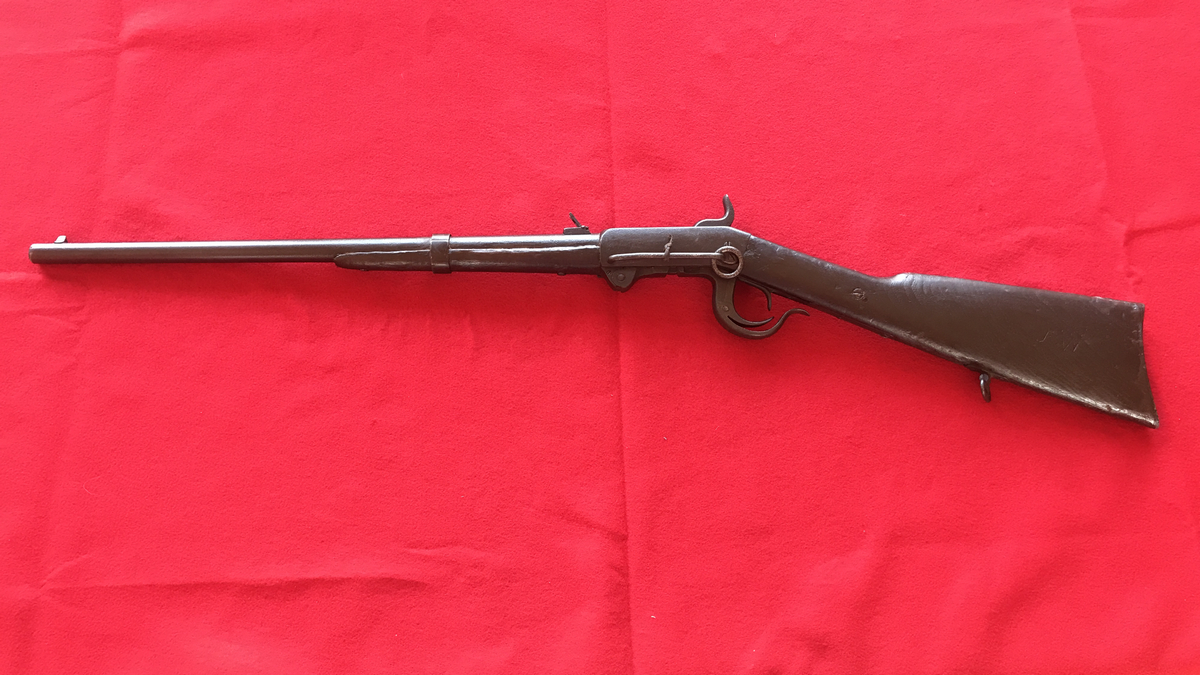 View All Images
TEXF 12 Burnside Carbine, nice shape.
SOLD
---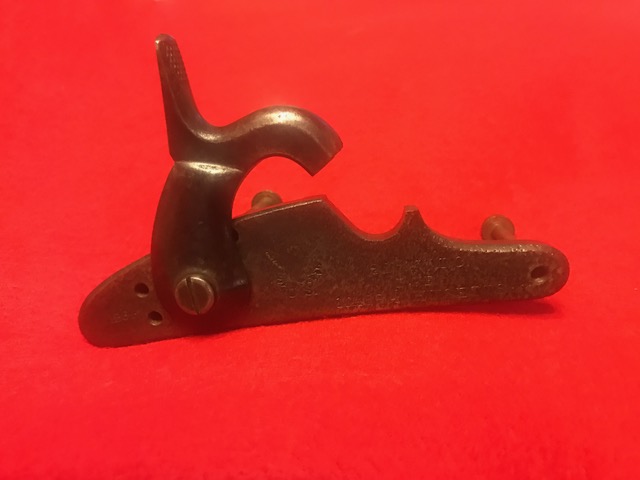 View All Images
TEXF 16 1863 Massachusetts Rifle Sideplate
$295.00
The Model 1863 Massachusetts Rifle was a 58 caliber, cap and ball rifle, Barrel length 40 inches, total length 56 inches Manufactured by Samuel Norris & W. T. Clement in 1863 and 1864, under contract from Springfield Armory but were produced exclusively for the Massachusetts militia. The side plate from this Massachusetts rifle is dated 1864 behind the hammer, Eagle/US, S.N & W.T.C./FOR MASSACHUSETTS, forward of the hammer.
This is the first S.N & W.T.C./FOR MASSACHUSETTS sideplate that I have ever seen and was not aware of a Massachusetts Rifle until I saw this S.N. & W.T.C./FOR MASSACHUSETTS plate. I spoke with a seasoned Civil War artifact and weapon collector and was told "never heard of one".
I believe that this sideplate will make a nice addition to your Civil War relic collection and an item that not everyone has.
---