Please Call 9 AM to 9 Pm to place your order by phone
Or email your order and I will send a Pay Pal invoice for the total incl. shipping.
CIVIL WAR FIREARMS
---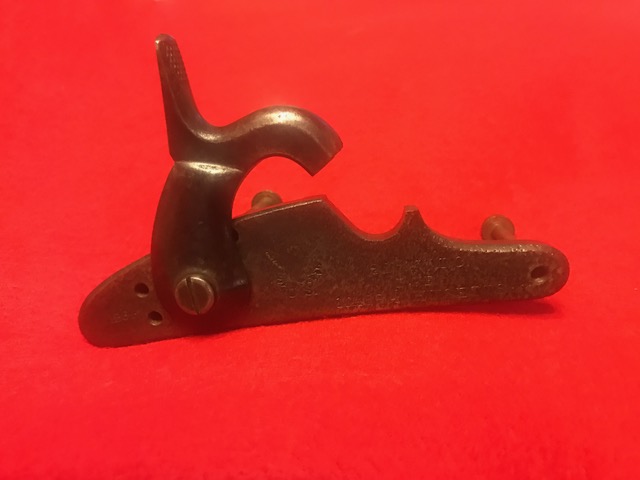 View All Images
TEXF 16 1863 Massachusetts Rifle Sideplate
$295.00
The Model 1863 Massachusetts Rifle was a 58 caliber, cap and ball rifle, Barrel length 40 inches, total length 56 inches Manufactured by Samuel Norris & W. T. Clement in 1863 and 1864, under contract from Springfield Armory but were produced exclusively for the Massachusetts militia. The side plate from this Massachusetts rifle is dated 1864 behind the hammer, Eagle/US, S.N & W.T.C./FOR MASSACHUSETTS, forward of the hammer.
This is the first S.N & W.T.C./FOR MASSACHUSETTS sideplate that I have ever seen and was not aware of a Massachusetts Rifle until I saw this S.N. & W.T.C./FOR MASSACHUSETTS plate. I spoke with a seasoned Civil War artifact and weapon collector and was told "never heard of one".
I believe that this sideplate will make a nice addition to your Civil War relic collection and an item that not everyone has.
---