Please Call 9 AM to 9 Pm to place your order by phone
Or email your order and I will send a Pay Pal invoice for the total incl. shipping.
Miscellaneous Civil War Relics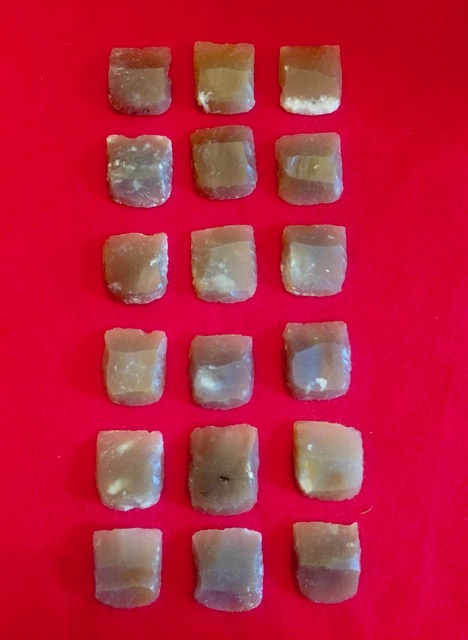 View More Images
MR 118 These Gun Flints are part of a cache of more than 200 found at the site of Fort San Carlos in Baton Rouge many years ago. Fort San Carlos was Garrisoned by the Spanish from 1779-1810. Spanish Forces under Bernardo de Galvez captured Baton Rouge from the British on September 21, 1779 during the Revolutionary War. Spain was an ally of the American Patriots and the capture of Baton Rouge denied the British the use of the Mississippi River. British Lt. Colonel Alexander Dickson surrendered the fort, which was little more than a 9 foot deep ditch and mud palisade, after an eight day siege. The Spanish then rebuilt the fort. The new fort, know as Fort San Carlos was shaped like a six-pointed star armed with 16 guns. The fort was rebuilt again by the Spanish in 1799. The fort was demolished in 1819 following construction of what is now known as the "Pentagon Barracks" just North of the old fort.
Each flint will come with a letter of Provenance including the name of the person who found them.
Price $15.00 each
---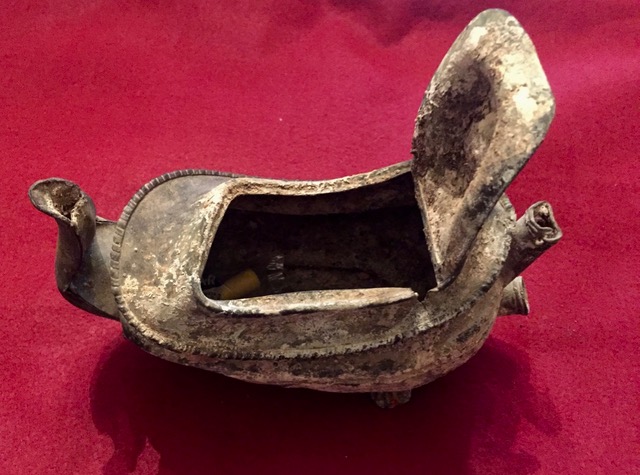 View More Images
MRJL 13 . This Georgian Coffee or Tea Pot was dug at Port Hudson, Louisiana in the late 1970's by Emile Mancuso a well known Louisiana relic Hunter. This piece would have been silver plated and had a Rosewood handle and a Rosewood knob on the lid. Mr. Mancuso recovered this from a Union Trash pit and it undoubtedly belonged to a Union Officer. Perfect for that campsite display you are working on!
$95.00
---