Please Call 9 AM to 9 Pm to place your order by phone
Or email your order and I will send a Pay Pal invoice for the total incl. shipping.
Artillery
Spedale Collection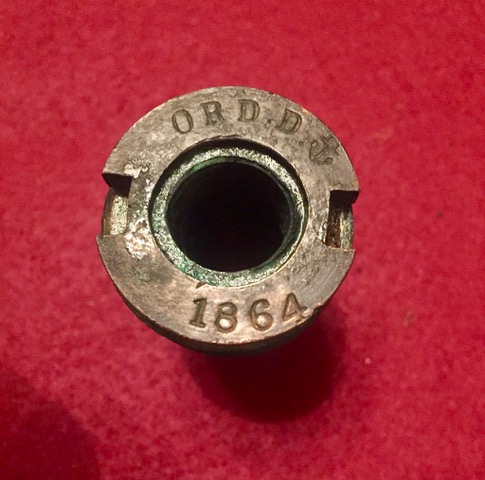 View All Images
AFZ 35 Very nicely marked Union Naval Water Cap Fuse dated 1864. Nice clean
undamaged threads and straight tube. I am not sure where Billy dug this.
$150.00
---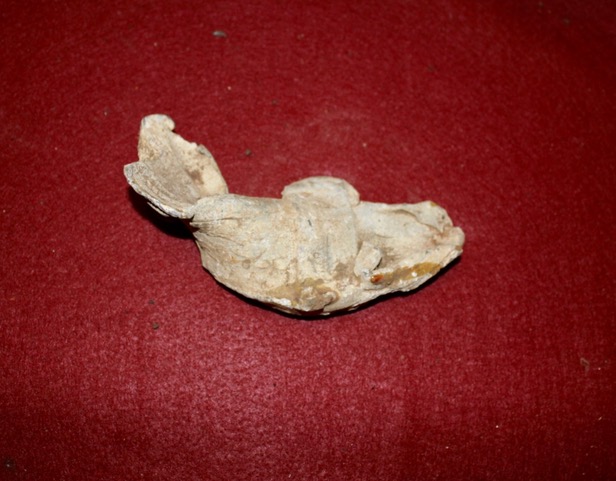 View All Images
AS 41 This is about 3/4 of a thrown Hotchkiss Sabot with good rifling marks. Dug in the Confederate Defenses at Port Hudson and fired by Yankee guns. Nice display piece to shown how Hotchkiss sabots were thrown from shells and became deadly shrapnel. $30.00
---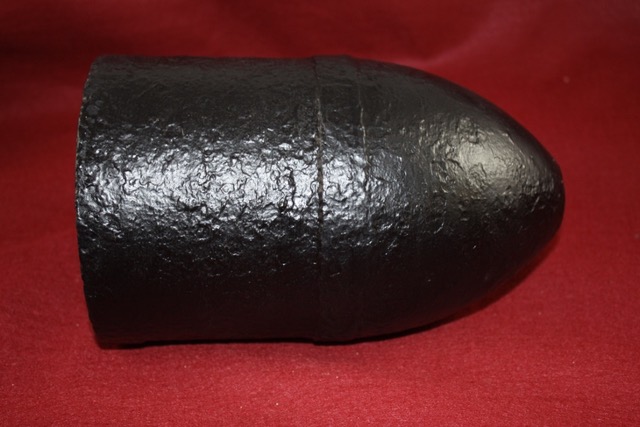 View All Images
ACS 28 This is the second 5.82 Selma shell Billy dug at Port Hudson. It is in very good condition but like the one above it is missing the fuse and copper disc sabot. The nose is perfect. This one has also been stripped, treated with Tannic Acid and sealed. A hard to find CS shell for your collection.
$1800.00
---
Sabots, Fragments and Fuses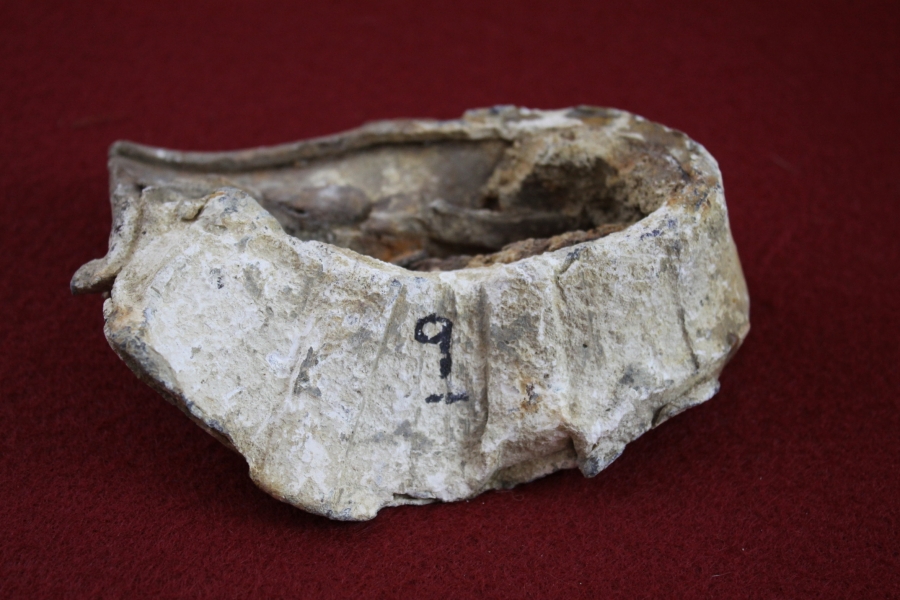 View All Images
AS 1 Lead sabot from a 3" U.S. Hotchkiss fired into Confederate lines and dug at Port Hudson, La. by Billy Spedale.
$35.00
---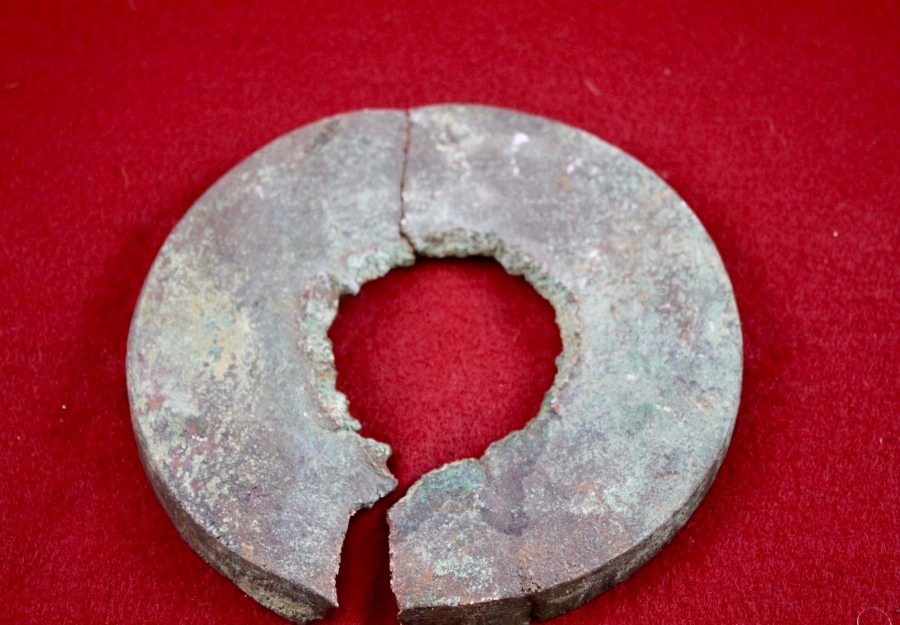 View All Images
AS 6 Both halves of a C.S. Copper disc sabot from a 5.82 Selma. Back of sabot shows some bondo where Billy attempted to affix it to a shell or bolt.
$125.00
---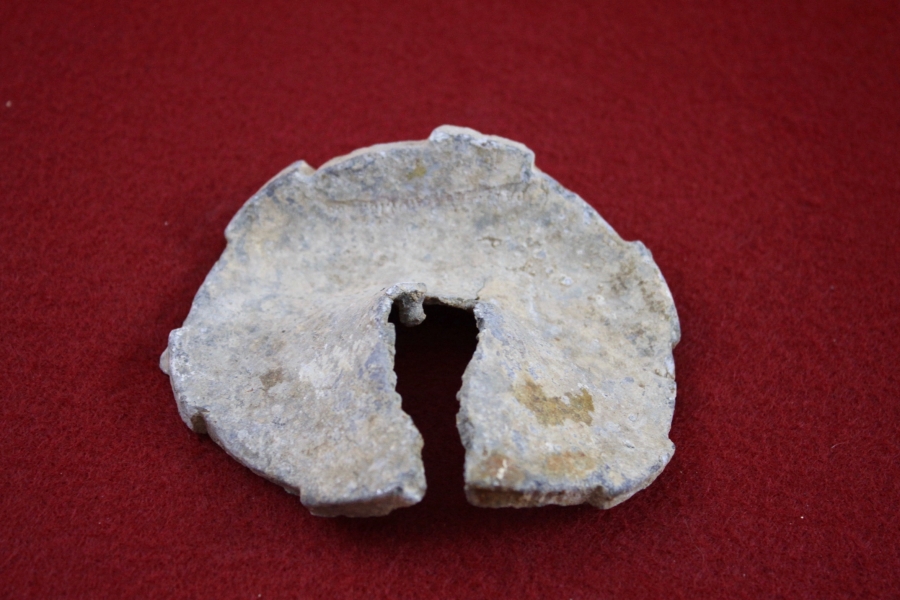 View All Images
AS 8 Lead base from a U.S. Sawyer shell fired by Holcomb's Vermont battery into C.S. lines at Port Hudson, La. Patent marking on base can be seen.
$55.00
---

View All Images
AFZ 22 U.S. Parrott percussion fuse dug at Port Hudson, La. in very good condition could probably be screwed into a Parrott shell after dressing the threads.
$60.00
---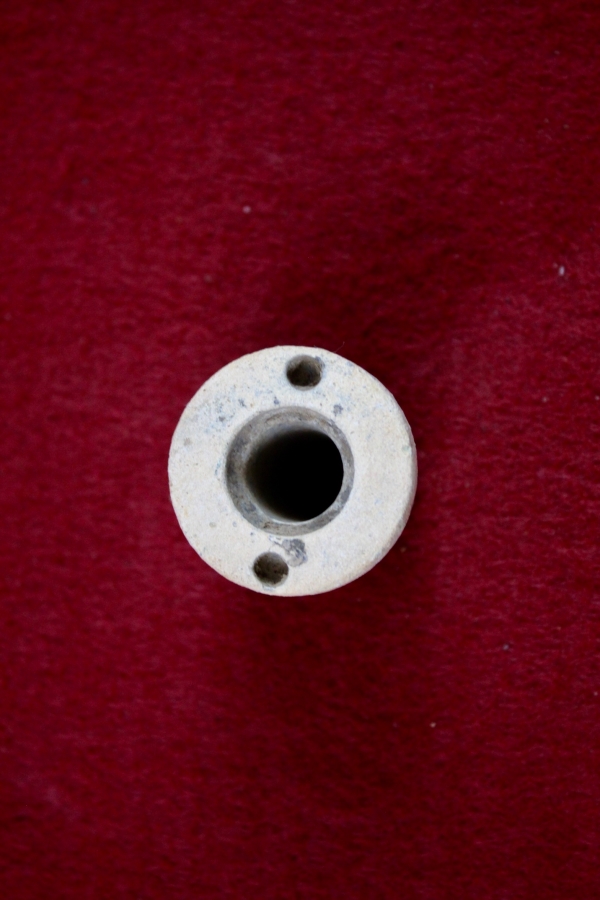 View All Images
AFZ 30 U.S. Parrott White metal fuse adapter in excellent condition.
$65.00
---
---