Cayenne Metal Detectors Home
Civil War Relics For Sale
Rolland Golden Civil War Ltd. Edition Lithographs
Quality Used Detectors
XP Deus Detectors & Access
XP ORX Coin & Relic Det
XP ORX Gold Det. & Access
Nokta Detectors
Diggers & Probes
Headphones
My Finds
Customer Finds
Search & Find Services
Success Stories
Links
Notice: On Multiple Items you will only be charged actual shipping.
Shopping cart adds shipping for each item ordered and cannot
adapt for items packed and shipped together. You will be refiunded any
additional shipping charges paid.
22 Whites Detector Models Now Available Online Here
---
XP DEUS ACCESSORIES
Wireless Headphones, Water Kit, Search Coils, Wireless Pinpointer, Wireless Remote Wrist Band and More!!!
MANUAL
XP DEUS V4
USER MANUAL
FIELD TESTS
XP DEUS DOWNLOADS & FIELD TESTS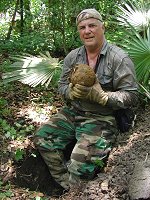 My name is Richard Angelico... welcome to Cayenne Metal Detectors - Purveyor of XP Deus wireless detector. The finest metal detectors & accessories available for Relic Hunting, Coin Shooting, Treasure Hunting or Gold Prospecting. Personalized service and support from a successful, experienced detectorist. Where Quality & Performance is Paramount!
Ph: 504-453-3359 richard.angelico@gmail.com
Visitors Welcome by Appointment

---
NOKTA SIMPLEX LITE SERIES METAL DETECTORS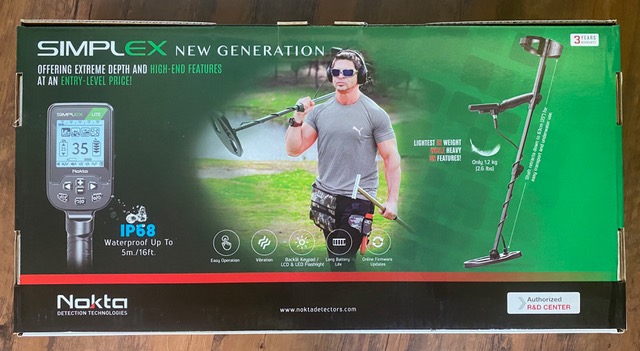 NOKTA SIMPLEX LITE METAL DETECTOR
Terrific entry level Nokta SimplexLite Detector with extreme depth, high end features and waterproof to 16 feet.
This is the perfect machine for vacations, beach hunting, relic hunting, park hunting, occasional or full time use.
Also the PERFECT gift for your youngster who wants a metal detector and at a VERY AFFORDABLE PRICE.
With excellent discrimination it virtually eliminates digging shallow trash, foil or junk all the time
and the finds will keep them excited and engaged in the hobby.
NOKTA SIMPLEX LITE METAL DETECTOR

Our Price $199.00 Plus Shipping

NOKTA SIMPLEX LITE METAL DETECTOR
w/ STARTER PACK
which includes a premium heavy duty hand digger,
quality finds pouch, cap and Screen Protector 3 pack

Our Price $229.00 Plus Shipping