Cayenne Metal Detectors Home
Civil War Relics For Sale
Quality Used Detectors
Garrett Detectors & Access
Whites Detectors & Access
XP Deus Detectors & Access
XP ORX Detectors & Access
Diggers & Probes
Headphones
My Finds
Customer Finds
Search & Find Services
Success Stories
Links
Notice: On Multiple Items you will only be charged actual shipping.
Shopping cart adds shipping for each item ordered and cannot
adapt for items packed and shipped together. You will be refiunded any
additional shipping charges paid.
22 Whites Detector Models Now Available Online Here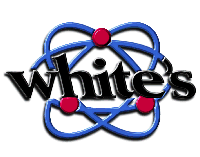 Whites Metal Detectors
Authorized Dealer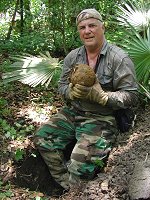 My name is Richard Angelico... welcome to Cayenne Metal Detectors - Purveyor of XP Deus wireless detector, Garrett & Whites detectors. The finest metal detectors & accessories available for Relic Hunting, Coin Shooting, Treasure Hunting or Gold Prospecting. Personalized service and support from a successful, experienced detectorist. Where Quality & Performance is Paramount!
Ph: 504-453-3359 richard.angelico@gmail.com
Visitors Welcome by Appointment

---
QUALITY XP DEUS ACCESSORIES
---
1.) D3428 Large XP DEUS 13" X 11" waterproof search coil MSRP $616.00 our price $560.00

2.) D02-3428 Large XP DEUS 13" X 11" search coil cover MSRP $30.00 our price $$27.00

3.) D01 Standard XP DEUS 9" waterproof search coil MSRP $532.00 our price $484.00

4.) D02 Standard XP DEUS 9 inch search coil cover MSRP$21.00 our price $19.00

5.) D0892 XP DEUS emergency charger MSRP $24.00 our price $22.00

6.) D0893 XP DEUS car charger MSRP $24.00 our price $22.00

7.) XP0684 XP DEUS detector carry bag MSRP $50.00 our price $45.00

8.) DCUSB1 XP DEUS cable USB 1 mini B to download software MSRP $21.00 our price $19.00

Prices on all other parts and accessories available on request

Rechargeable lithium battery
Waterproof up 6 meters
2 audio modes (Pitch and Pulse)
6 programs
3 levels of sensitivity
LED, vibration, Loudspeaker ON/OFF
Rotating holster
Ergonomic rubber hand grip
2 year-warranty
Made in France

XP MI-4 Waterproof Pinpointer Metal Detector

The MI-4 is waterproof to 6 meters for use on land and in both fresh and salt water environments. Includes a built in Rechargeable Battery System, Lanyard and Holster. RETAIL $150 OUR PRICE $127.50 Plus $8.75 Shipping

XP Metal Detectors is pleased to introduce another new product, the XP MI-4 Waterproof Pinpointer Metal Detector. This model is designed to be used by all detectorists and is offered at an attractive price. The MI-4 is equipped with the same features as the MI-6, but without the wireless radio link connection to the DEUS detector.

The XP MI-4 Pinpointer is for everyone! Use alongside any metal detector. The MI-4 is waterproof to 6 meters for use on land and in both fresh and salt water environments. Includes a built in Rechargeable Battery System, Lanyard and Holster. Premium quality, backed by a full 2 year warranty.

The MI-4 is offered at a competitive price and packed with features compared to other pin point probes in this price range:

The new MI-6 Pinpointer has a wide range of innovative features compared to other products on today's market:

(SKU: PPOINTER,
Retail $219.00 Our Price $199.00
NOW ONLY $159.99
Plus $8.75 Shipping

• Audio signal is transmitted directly to the DEUS
• Interference suppression system between MI-6 / DEUS.
• Lithium rechargeable battery with long battery life.
• Waterproof: 6 m / 20 ft.
• Advanced levels of adjustments via the DEUS

50 levels of sensitivity
• Adjustable tones
• 2 audio modes
• Battery level indicator
• 4 programs
• MI-6 recovery mode - find a lost MI-6 even if it
has been switched off for several weeks.
• Fast one touch pairing between the MI-6 / Deus. See Full Brochure Here

XP Deus Coil Charging Clip
Retail $30 Ouir Price $25.00 First Class Mail $4

---

XP Deus X35 11" Coil
Retail $468.00 Ouir Price $425.00

---

XP Deus X35 13x11" Coil
Retail $549.99 Ouir Price $499.00

The XP DEUS X35 Search Coils:

Designed around brand new electronic advances, these new high performance and versatile coils will allow you to choose from a wide range of frequencies ranging from 3.7kHz to 27.7kHz. In total there are 35 available frequencies, based around 5 main frequencies that are quickly accessible.


Update for X35 Coil Support
XP DEUS V5.0 UPDATE DOWNLOAD LINK
XP DEUS V5.0 FEATURES SUMMARY
XP DEUS V5.0 MANUAL

A new Boost mode is now an option on frequencies 3.7Khz to 4.4 kHz and can significantly increase detection depth on highly conductive targets, such as large masses and large Silver coins. For added performance on such targets we recommend the larger coils such as the 34/28 cm (13" x11") or the 28cm (11") round coil. These new coils will be available as options at the same prices as the previous coils from the end of July 2018.

A new Boost mode is now an option on frequencies 3.7Khz to 4.4 kHz and can significantly increase detection depth on highly conductive targets, such as large masses and large Silver coins.

XP DEUS X35 Coil Main Characteristics:

Total of 35 frequencies – 5 main frequencies with 7 wide offsets 3.7 to 4.4kHz, 7.1 to 8.4kHz, 10.5 to 12.4kHz, 15.2 to 17.8kHz, 23.5 to 27.7kHz
Selectable frequency offset without loss of performance.
TX power adjustment is available on all frequencies and offsets
Special Low frequency TX Boost feature:
Normal or Boost option – The transmitted power has 2 selectable levels when using frequencies 3.7Khz to 4.4kHz.
The BOOST mode significantly increases the transmission power of the transmitting coil, allowing greater detection levels if the soil conditions allow.
TX boost is a special mode, the battery life of the coil may be reduced down to 6 hours.
The overall battery life of the x35 coil has improved on most frequencies by +10% to +40%
High frequencies 23- 27.7kHz – Excellent sensitivity to low conductive targets and small targets.
Better overall stability
The X35 coils are available in 22cm (9"), 28cm (11") and 34 / 28cm (13" x11") and will work with the DEUS in version 5.

XP DEUS 9" Round Waterproof DD High Frequency Search Coil
• 22.5cm (9") Round DD coil:
14kHz - 30kHz and 59 kHz
Retail $468.00 Ouir Price $425.00

These extremely sensitive coils operate on a wide range of 21 frequencies, ranging from 13 to
81kHz depending on coil choice.
Search coils 3 base frequencies:


XP DEUS Eliptical Waterproof DD High Frequency Search Coil
• Elliptical DD coil:
14kHz - 30kHz and 81 kHz
Retail $468.00 Ouir Price $425.00

Each coil has a further 7 higher or lower sub frequencies to choose from, allowing a much wider
adjustment range. (Previous Deus has 3 sub frequencies) The lower frequencies are intended
for general use, they provide good sensitivity to a wide range of targets, the higher frequencies
will take the Deus to another level... A level never reached with such versatility, accuracy and sta-
bility. You will instantly notice the enhanced sen-sitivity and the ability to find small targets that
have previously been difficult or impossible to locate when searching mineralized ground with
competing devices. Apart from the ability to de-tect through mineralized soil, the HF coils will en-
hance the signature from weak - low conductive targets or even highly conductive targets, that
due to their shape or construction (thin or wired) are beyond the reach of conventional detectors,

The XP Metal Detector Hard Transport Case is designed for use with the XP DEUS metal detector and all models that features the XP 'S' telescopic stems. The hard carrying case will be available for purchase from all Authorized XP metal detector dealers in the United States and Canada. This is the perfect accessory to transport, store and protect your XP metal detector and accessories. The XP Metal Detector Hard Transport Case will be available in October.

This new case is the perfection solution to safely transport all of your XP equipment when you are on the go. The case is made from polypropylene. It is designed to be durable, shockproof and weatherproof. This case is both tough and lightweight to carry. Stainless steel hinges guarantee a long life. This case features a large base that is both stable and well balanced.

For complete details on the XP Metal Detector Hard Transport Case, contact your authorized XP Metal Detector Dealer today!

MSRP: $165.00
Introductory Price: $150.00
Plus $19.95 Shipping
Part Number: XPCASE

XP Metal Detector Hard Transport Case Features:

Inside foam is cut precisely to fit your XP detector and accessories
Parts are perfectly secured
The foam is shaped to hold up to 3 search coils
Padlock compatible (padlock not included)
Double security lock
Wide handle for a comfortable grip
Size: 28.74 x 11.41 x 6.69 Inches (73 x 47 x17 cm)
Weight: 7.3 Pounds (3.3kg)


XP DEUS Water Kit

The under water kit allows every DEUS owner to take the "XP Plunge" by waterproofing either the remote or the WS-4 control pod. Included in the kit is everything needed; 1. 8 Foot Aerial Antenna, 2. Waterproof Case with XP Logo, 3. Waterproof Headphones and 4. Volume Control. Rated for snorkeling and diving to 5 meters. The DEUS is now a true all around detector - Coins, Jewelry, Relics, Gold Nuggets and now waterproof for Shallow Water and Diving!

This XP certified under water kit includes everything you need to take your DEUS in the water. Submersible to 5 Meters. Can be used with either LCD remote or WS-4 control pod.
Kit includes:

1) 8 Foot Aerial Antenna
2) Waterproof Case with XP Logo
3) Waterproof Headphones
4) Volume Control

Retail $75
OUR PRICE $68.00 Plus $8.75 shpg.

Gray Ghost Headhunter XP Headphones

Now for the first time you can have sound blocking muffs, high quality speakers and hear weaker signals in comfort with your CORDLESS XP Deus metal detector. Our new Gray Ghost® XP Headphones have been custom designed specifically for the XP Deus metal detector user. They are engineered rugged, tough, and made to stand up to outdoor use. No more days of wimpy phones that leave your head on the littlest twig... No more outdoor noise that keeps you from hearing the deepest targets... No more headphones that won't stay on your head... No more fussing and loss of concentration due to distraction.
Technical Specifications:

Special connector accepts your XP Deus headphone module (as show in the inset above). Nothing extra to buy.
Heavy-duty muff-to-muff connection cable.
Cordless operation! No wires between you and your XP Deus metal detector. No more fatiqued wires to repair.
Heavy-duty polymer muffs with full-ear surround, soft comfortable cushions.
Adjustable padded headband... no screws, no wire frame, no rust!
Speakers designed for maximum sensitivity, efficiency, durability, and signal quality.
Special sound-blocking muff design eliminating environmental ambient noise up to 24 decibels.
Designed to match the impedance of the XP Deus audio system.
Backed by a limited lifetime warranty.

Gray Ghost XP Headphone Video Review:

OUR PRICE $150.00 Plus $8.75 shpg.

XP METAL DETECTORS - DEUS HANDBOOK

by Andy Sabish

Price $19.95 plus $3.50 shipping

XP DEUS Remote Armband Protection Case


This protective case features a weatherproof design. Protect the remote control against rain, water splashes scratches. Adjustable armband strap. Can be attached to the arm or directly to the telescopic stem.

Our Price: $24.00
Plus $3.50 Shipping

XP Deus Silicone Protection for Remote Control

Shockproof and impact resistant shell for the XP Deus remote control. Manufactured from reinforced silicone. Water resistant (not waterproof) design provides effective protection against rain and water splashes. This protection is also anti-static. Wipes clean with soapy water. Easily remove dirt, mud or fingerprints.

Our Price: $19.00
Plus $8.75 Shipping

XP DEUS 11" Round Waterproof DD Search Coil

Ultra light coil design weighs just 16 ounces! Provides enhanced depth and ground coverage. Ships complete with coil cover, lower pole and hardware.

MSRP: $549.00 Our Price: $499.00
Plus $8.75 Shipping

XP DEUS Wireless WS4 / WS5 Headphone New V 5.0 Update (avail for download) Features:

Reactivity
TX Power
Automatic Ground Tracking
Frequency offset (35 frequencies with the new X35)
Iron volume
Audio Response
These new version 5 settings are active even if you do not have a new X35 coil. A nice gift for all DEUS owners who just use the headphones!

Turn Off The Remote Control… DEUS Continues To Work!

XP is proud to announce the upcoming release of a second model, wireless headphone for the XP DEUS Wireless Metal Detector, the WS5.

The WS5 is a full sized ear-cup wireless headphone. This headphone model is fully weatherproof. The unique design allows you to comfortably isolate outside noise and adverse weather conditions.

In the absence of the remote control, the WS5 alone can operate the DEUS metal detector thanks to its built in controls – without any power loss!

WS5 HEADPHONE BUILT IN FUNCTIONS:

Discrimination
Sensitivity
Ground Balance
4 Multi-Tones + Pitch
4 Frequencies (4 kHz, 8 kHz, 12 kHz, 18 kHz )
9 Factory Programs
Volume Control
Coil Change

WS5 HEADPHONE PRODUCT FEATURES:

Wireless
Built in Operational Controls
Foldable and Ergonomic
Weatherproof
Lithium Powered with Long Battery Life: 27 Hours
Fast Charge USB Protocol: 2 Hours
Larger LCD Screen than the WS4
Indicates the Battery Level of Headphone and Search Coil
Target ID
Adjustable Size
Lightweight: 9 Ounces (255 g)

The WS5 features a removable cover
for convenient usb charging

The WS5 headphones are designed to work with the
XP Deus Metal Detector

The large LCD display allows the user to control the following on the XP DEUS: discrimination, sensitivity, ground balance, tones, pitch, frequency, factory programs, volume and coil change.




The WS-5 can be folded for safe and easy transport in a back pack,
carry bag or luggage.

XP WS5 Wireless Headphone for the Deus
List Price $470 OUR PRICE $429.00 Plus $8.75 shpg.
New Accessories for XP DEUS Metal Detector:
XP DEUS WS4 Wireless Headphone Adapter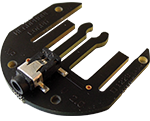 Convenient headphone jack output adapter attaches to the back of the WS4 headphone LCD earcup. Allows the use of an alternative headphone of your choice. Built in audio jack output (3.5mm, 1/8). Use the WS4 display in your pocket or in a waterproof armband. See the target ID on the LCD. The WS4 can now be used as a small but very efficient remote to adjust the most important settings. MSRP $24.00 – Part Number: D099
XP DEUS Foldable Wired Backphone with Volume Adjustment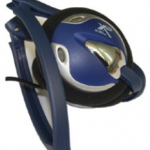 This latest version contains a rugged headband for extra durability. These lightweight Backphones are a great option to keep on hand as a backup or spare headphone in the field. Three part foldable design for easy transport. Contains a 6.3mm jack adapter and volume control. Fits securely on the back of your head. MSRP $22.00 – Part Number: FX-02
XP DEUS Solar Charging Unit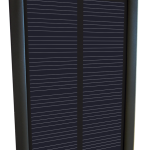 Go "Green" and let Mother Nature charge your DEUS metal detector. This XP approved solar charging unit safely charges your DEUS Headset, Search Coil and Remote simultaneously. Quickly and easily charge your DEUS when you find yourself in a remote location. MSRP $150.00 – Part Number: DSOLAR
© 2003 Cayenne Metal Detectors
Page Design by Papertique